Placement Tests
: get evaluated
Placement Tests
get evaluated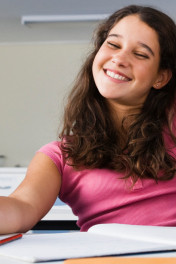 You want to evaluate your French skills?

Placement tests can help you with that! We've found the best free placement tests so you can
… more
get a
realistic and unbiased assessment
of your language competencies.
The placement tests are based on the Common European Framework of Reference (CEFR) and test your skills in all areas.
Test yourself now and to get an accurate evaluation of your French skills!
Transparent Language - 50 Questions Including Reading Comprehension

This 50-question multiple choice test will give you an initial idea of your French languag level. Among other skills, your reading comprehension will also be tested.

Sprachcaffe - A Comprehensive Test With Answers

The language test on Sprachcaffe is made up of 60 questions. The questions can harder as you progress through the test. The correct solutions to the questions are given to you at the end of the test. After taking the test, you'll have a good impression of what your current language level is.